Very early wine making
The World of Wines and the Early Cultural Experience
Today the world of wines the ultimate experience is quite extensive and has come a long way since its beginning. The origins of grape cultivation and wine predate written records. The earliest archaeological evidence for grape wine has been confirmed from sites in Sicily, Greece, Iran and Georgia between 4000 and 6000 BCE. Actual wine production with the use of a wine press, pottery vats, jars and cups was found in a cave in Armenia dating to 4500 BCE. This suggests grape wine development was well underway at this very early point in our history 4500 BCE. Early man was thus able to enjoy a good cup of wine while roasting his daily hunt on an open camp fire.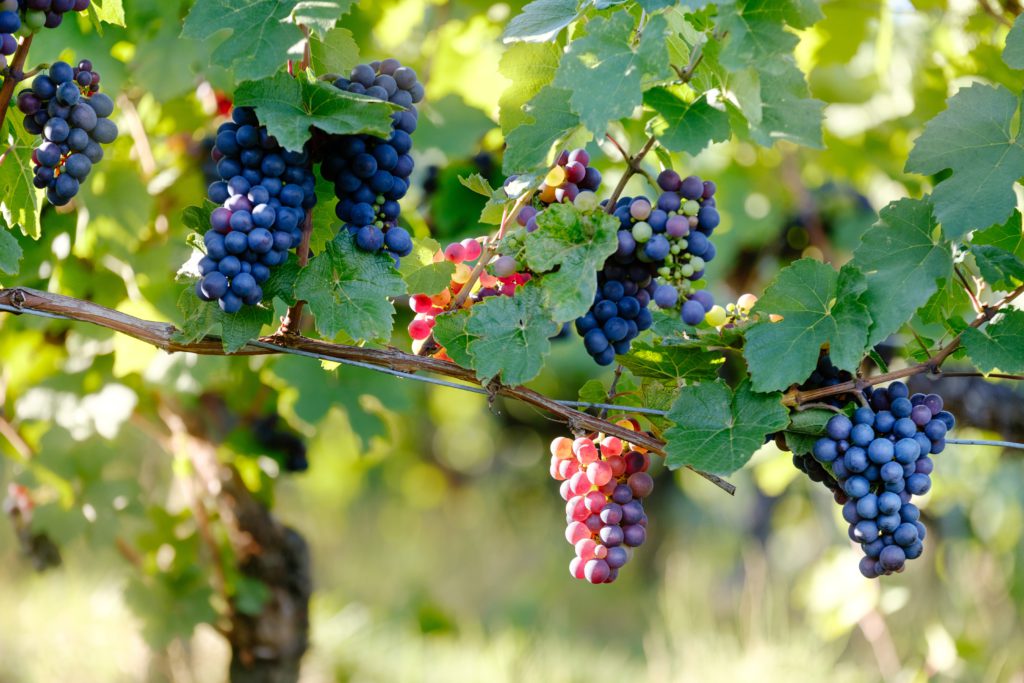 Wines Through the Years
The Romans had a very significant impact on the development of wine culture as wine was a major part of the Roman diet and lifestyle. The Roman Empire encompassed essentially all of western Europe. During the heights of the Roman influence, virtually all the major wine producing regions in Western Europe were established and continue to exist today and essentially initiating the world of wines.
Many grape varieties and cultivation techniques were developed and spread through the Empire and well as the rest of the known countries throughout the world. These varieties as well as many newly developed varieties have given the world of wines a hugh selection for your pleasure and satisfaction.
Wines of the Old World
The technology and influence of the Roman empire helped to establish the old wines producing countries. These old world wine producing countries encompass the countries of France, Germany, Spain, Portugal and Italy. All other wine producing countries of the world are considered new world producing countries. In most Old World countries, wines are named after their region of origin. In the New World, wines are named according to the type of grape the wine is made from. Ninety-nine percent of all the wine made in the world comes from one species, vitis vinifera.
French Wine
Bordeaux
Burgundy
Champagne
Rhone
Italian Wine
Barbera
Barolo
Barbaresco
Chianti
Spanish Wine
Rioja
Ribera del Duero
Sherry
Priorat
German Wine
Mosel
Saar
Ruwer
Rheingau
Pfalz
Portuguese Wine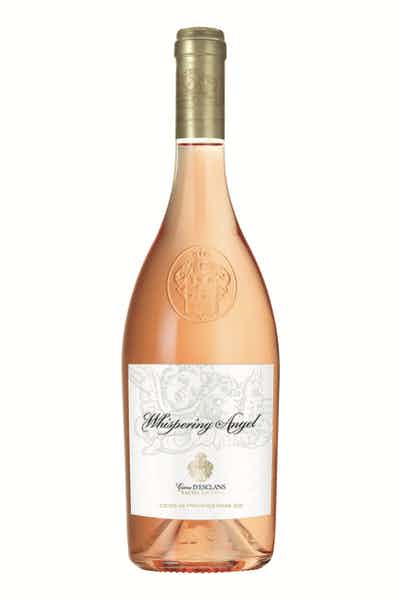 The Inside Story on Old World of Wines
Barolo and Barbaresco Wine
Italy's Piedmont wine regionis home to many famous red wines, among them Barolo and Barbaresco, both of which use Nebbiolo as the primary grape in their wines. The best Barolos and Barbarescos are on par with the finest bottlings from Burgandy, Bardeaux and Montalcino and are among the elite wines of the world.
Bordeaux Wine
A Bordeaux wine is any wine produced in the Bordeaux region of southwest France, centered on the city of Bordeaux and covering the whole area of the Gironde, with a total vineyard area of over 120,000 hectares, making it the largest wine growing area in France. Red wines made from Cabernet Sauvignon, Cabernet Franc, Merlot, Malbec and Petit Verdot. Dry white wines are produced from Semillon and Sauvignon Blanc. The sweet white wine Sauternes is a blend of Semillon, Sauvignon Blanc and Muscadell.
Burgundy Wine
Burgundy wine (French: Bourgogne or vin de Bourgogne) is wine made in the Burgundy region in eastern France, in the valleys and slopes west of the Saône, a tributary of the Rhône. Red wines made from Pinot Noir and white wines made from Chardonnay. Although technically part of the Burgundy region, wines from the area of Chablis (mainly Chardonnay) and Beaujolais (mainly Gamay) are referred to by their own names, not as Burgundies. Knowing famous vineyard site sand sub-regions is helpful.
Champagne
Champagne is a type of sparkling wine and type of an alcoholic drink produced from grapes grown in the Champagne region of France following rules that demand, among other things, secondary fermentation of the wine in the bottle to create carbonation, specific vineyard practices, sourcing of grapes exclusively from specific parcelsin the Champagne appellation and specific pressing regimes unique to the region.France's Rhone Valley is famous for red wines made from blends of Chardonnay, Pinot Noir and Pinot Meunier are the only three grapes that can go into the sparkling wines named after the Champagne region of France. It is illegal to use the name "Champagne" on a label to describe sparkling wines made anywhere else in the world.
Chianti
A Chianti wine is any wine produced in the Chianti region, in central Tuscany, Italy. It was historically associated with a squat bottle. The Sangiovese grape is the primary component of the red wine known as Chianti. There are actually seven different sub-zones of Chianti.
Once an inexpensive table wine in a straw basket, Chianti now competes with the best wines in the world.
Port
Port wine also known as vinho do Porto, and usually simply port is a Portuguese
fortified wine produced exclusively in the Douro Valley in the northern provinces of Portugal. Port is both the city that gave the country of Portugal its name and the country's most famous wine. Made from a variety of grapes, many unique to Portugal, the wines are fortified with brandy during fermentation. Wines range from simple and inexpensive white and ruby
ports to expensive vintage dated ports.
Rhone Wine
The Rhône wine region in Southern France is situated in the Rhône valley and produces numerous wines under various Appellation d'origine contrôlée (AOC) designations.France's Rhone Valley is famous for red wines made from blends of Syrah, Grenache and Mourvedre. White wines are blends of Viognier, Marsanne and Roussane
Rioja Wine
Rioja is a wine region in Spain, with Denominación de Origen Calificada (D.O.Ca., "Qualified Designation of Origin"). Rioja wine is made from grapes grown in the autonomous communities of La Rioja and Navarre, and the Basque province of Álava. Spain's best-known red wines are from the Rioja region and are made from the Tempranillo grape.
Sherry
Sherry is a fortified wine made from white grapes that are grown near the city of Jerez de la Frontera in Andalusia, Spain. The three grape varietals that go into the wines known as Sherry are not well-known. Palomino, Pedro Jimenez and Moscatel are the grape names, but what is most important to understand is that brandy is added to the wine and a complex system of blending wines of various ages achieves the end result.

Wines of the New World
Beyond the Old World wines countries of France, Italy, Germany, Spain and Portugal the rest of the wine producing world is considers the New World. Unlike the Old World wines that are named by regions Within the vitis vinifera family there are literally thousands of varieties, but only a couple hundred are important in winemaking. Of this number of important grape varieties only a select group are usually consumed.
Cabernet Franc
Cabernet Sauvignon
Chardonnay
Malbec
Merlot
Pinot Noir
Riesling
Sangiovese
Sauvignon Blanc
Syrah
Tempranillo
Zinfandel
Understanding New World Wines
Barbera Wine (red)
Barbera is a red Italian wine grape variety that, as of 2000, was the second most-planted red grape variety in Italy (after Sangiovese and Montepulciano). It produces good yields and is known for deep color, low tannins and high levels of acid.The best examples come from the Piedmont region such as Barbera d'Asti or Barbera d'Alba. In regions like California, Barbera tends to be blended with other grape varietals, but is also bottled alone.
Cabernet Franc (red)
Cabernet Franc is medium-bodied red wine whose origins likely lie in the Basque country of France. The wine is loved for its savory, bell pepper-like flavors, medium-high acidity and mouth watering taste. One of the five major varietals of Bordeaux, Cabernet Franc is often used as a blending grape but can be bottled by itself.
Cabernet Sauvignon (red)
Cabernet Sauvignon is one of the world's most widely recognized red wine grape varieties. It is grown in nearly every major wine producing country among a diverse spectrum of climates from Canada's Okanagan Valley to Lebanon's Beqaa Valley. Cabernet Sauvignon became internationally recognized through its prominence in Bordeaux wines where it is often blended with Merlot and Cabernet Franc. From France, the grape spread across Europe and to the New World where it found new homes in places like California's Santa Cruz Mountains, Napa Valley, New Zealand's Hawkes Bay, Australia's Margaret River and Coonawarra regions, and Chile's Maipo Valley and Colchagua.
Chardonnay (white)
Chardonnay is an ancient white wine grape that can be made in a number of styles from lean to opulent, stony to buttery. Chardonnay is a green-skinned grape variety used in the production of white wine. The variety originated in the Burgundy wine region of eastern France, but is now grown wherever wine is produced, from England to New Zealand. It is also used in Italy to produce sparkling wines like Franciacorta for example.
Chenin Blanc (white)
Chenin Blanc is a grown throughout the world, most notably in the Loire Valley of France and South Africa. What's amazing about this variety is the diversity of styles, from sparkling wines and lean, dry whites to sweet, golden nectars and even fine brandy. Vouvray is a well-known example of this wine.
Gewürztraminer (white)
Full-bodied and distinctly aromatic, this white wine grape is not easy to grow and lends itself well to cool-climate growing regions suchas Germany and New York's Finger Lakes wine region.
Grenache (red)
Spain is likely the ancestral home of this hearty red wine grape but it has been highly successful in many regions including France's Rhône Valley, Australia and California. Grenache is both a blending grape and a stand-alone offering as a red wine and is also made into rosés.
Malbec (red)
Malbec is a purple grape variety used in making red wine. The grapes tend to have an inky dark color and robust tannins, and are known as one of the six grapes allowed in the blend of red Bordeaux wine. Another of the top five varietals in Bordeaux but used as a minor
blending grape. Malbec has found a better home in New World countries, especially Argentina, where the dry climate produces stellar results.
Merlot (red)
Merlot is a dark blue-colored wine grape variety, that is used as both a blending grape and for varietal wines. The name Merlot is thought to be a diminutive of merle, the French name for the blackbird, probably a reference to the color of the grape. Its softness and "fleshiness", combined with its earlier ripening, makes Merlot a popular grape for blending with the sterner, later-ripening Cabernet Sauvignon, which tends to be higher in tannin.
Merlot is the most widely planted grape in Bordeaux but it is popular around the globe as a stand-alone bottling. Depending on how it is grown and handled by winemakers, Merlot can be either a simple everyday red or a long-lived collectible.
Muscat (white)
Muscat is really a family of white wines with several variations such as Muscat of Alexandria or Muscat Blanc. Made in dry, sweet, and sparkling versions this ancient grape family is cultivated throughout the world.
Pinotage (red)
Created in the South Africa wine country as a hybrid of Pinot Noir and Cinsault (Cinsaut was known as "Hermitage" in South Africa at that time, hence the portmanteau name). Pinotage produces deep red wines that are fruity and brambly but styles vary so there is little
consistency in the marketplace. It is mostly experimental outside of South Africa.
Pinot Blanc (white)
Pinot Blanc is a close relative of Pinot Gris and produces light, dry white wines with good acidity but little aroma. Sometimes used as a blending grape.
Pinot Gris (white)
Pinot gris, pinot grigio or Grauburgunder is a white wine grape variety of the species Vitis vinifera. Thought to be a mutant clone of the pinot noir variety, it normally has a grayish-blue fruit, accounting for its name but the grapes can have a brownish pink to black and even white appearance. It does well in Oregon, parts of northern Italy and the Alsace region of France.
Pinot Noir (red)
Notoriously finicky to grow, Pinot Noir is the red wine grape of Burgundy. In the New World, good success has been achieved in Oregon and cooler areas of California. Complex, full-bodied and rich, Pinot Noir is capable of producing some of the very finest wines available.
Petite Sirah (red)
Often confused with Syrah, Petite Sirah's is the name given to the Durif grape in California and is only a cousin to the Syrah grape. Dark, intense and tannic, Petite Sirah ages well but is often used as a blending grape, especially with Zinfandel.DNA fingerprinting has shown that the majority of Petite Sirah plantings in California are actually Durif. Some vineyards were found to be a field blend of Durif and other varieties, such as Mondeuse noire, all labeled as "Petite Sirah".
Riesling (white)
Riesling is a white grape variety which originated in the Rhine region of Germany. Riesling is an aromatic grape variety displaying flowery, almost perfumed, aromas as well as high acidity.. Riesling makes excellent dry and sweet white wines that are unique, pair well with a wide variety of foods and can have good aging ability.

Sangiovese (red)
The primary grape of Italian Chianti, Sangiovese is a medium-weight red wine with a good acidic structure that compliments food. It is a red Italian wine grape variety that derives its name from the Latin sanguis Jovis, "the blood of Jupiter".
Sauvignon Blanc (white)
Sometimes labeled as Fume Blanc in California, this refreshing light white wine is typically high in acid and has zesty flavors that range from fresh-mowed grass to grapefruit. Sauvignon Blanc owes much of its popularity to winemakers in Bordeaux and the Loire Valley in France. The Sauvignon Blanc taste is very different from other white wines, like Chardonnay,because of its green and herbaceous flavors. The name Sauvignon Blanc means "Wild White" and the grape is related to Traminer with origins in the South of France.
Semillon (white)
Made in both dry and sweet versions, Semillon is perhaps best-known as the primary grape in the world's most highly touted dessert wine, Chateau d'Yquem. Blends with Sauvignon Blanc and Semillon are common in France. Chile grows the highest volume of Semillon.
Syrah (red)
Shiraz and Syrah are the same grape varietal, but Shiraz became the name of the wine in Australia, South Africa and other locales. Syrah, also known as Shiraz, is a dark-skinned grape variety grown throughout the world and used primarily to produce red wine.In 1999, Syrah was found to be the offspring of two obscure grapes from southeastern France, Dureza and Mondeuse Blanche.
Tempranillo (red)
The major red wine grape of Spain, Tempranillo is the basis of wines from Rioja and other areas. It is often blended with other grapes to produce a dark, rich red wine with excellent aging capabilities.
Viognier (white)
A dry, highly aromatic wine that often smells like flowers or perfume, Viognier is growing in popularity in many winegrowing regions. Deep gold in color and weighty, Viognier is not very high in acid and is often used as a blending grape but can be spectacular as a stand-alone
bottling.
Zinfandel (red)
Although it's considered a California native, Zinfandel has its roots in the Old World country of Croatia. Red wines made from Zinfandel can be dry, fruity and robust or when very ripe, more like Port. In the 1980s a rose of Zinfandel made in slightly sweet style started the White
Zinfandel craze that remains popular today.
Please sign up for our email list below to get the latest information on our latest product descriptions, upcoming sales and special offers. We have some of the best offers in the business so please keep updated and have all questions answered in our COMMONWEALTH NEWS
Check out some great wine selections or go to our

main site

for a complete selection of wine as well as all our

fine beverages