BEST CHIANTI WINE
Chianti is currently the most popular Italian red wine in America and is known for being a great dry red wine that goes very well with food. Like most other wines made in the Old World, Chianti derives its name from the region where it is made. The Chianti region is located in Tuscany and the Chianti wines are made primarily from the Sangiovese grape. This area of central Italy is known for its sweeping landscapes, warm sun and artistic and food history.
For the wine to be defined as Chianti, it must be produced in the Chianti region and be made from at least 80% Sangiovese grapes. While most Chiantis are 100% Sangiovese, some winemakers in the region like to blend Sangiovese with a little Cabernet, Merlot or Syrah to soften the finished wine.
A Chianti wine is any wine produced in the Chianti region of central Tuscany. It was historically associated with a squat bottle enclosed in a straw basket, called a fiasco or flask. However, the fiasco is only used by a few makers of the wine as most Chianti is now bottled in more standard shaped wine bottles. The recipe created in the middle of the 19th century consisted of 70% Sangiovese, 15% Canaiolo and 15% Malvasia bianca
The earliest documentation of a "Chianti wine" dates back to the 13th century when viticulture was known to flourish in the "Chianti Mountains" around Florence. The merchants in the nearby townships of Castellina, Gaiole and Radda formed the Lega del Chianti (League of Chianti) to produce and promote the local wine. In 1398, records note that the earliest incarnation of Chianti was as a white wine. In 1716 Cosimo III de' Medici, Grand Duke of Tuscany issued an edict legislating that the three villages of the Lega del Chianti (Castellina in Chianti, Gaiole in Chianti and Radda in Chianti as well as the village of Greve as the only officially recognized producers of Chianti. This delineation existed until July 1932, when the Italian government expanded the Chianti zone to include the outlying areas of Barberino Val d'Elsa, Chiocchio, Robbiano, San Casciano in Val di Pesa and Strada. Subsequent expansions in 1967 would eventually bring the Chianti zone to cover a very large area all over central Tuscany.
The first definition of a wine-area called Chianti was made in 1716. It described the area near the villages of Gaiole, Castellina and Radda; the so-called Lega del Chianti and later Provincia del Chianti (Chianti province). In 1932 the Chianti area was completely re-drawn and divided in seven sub-areas: Classico, Colli Aretini, Colli Fiorentini, Colline Pisane, Colli Senesi, Montalbano and Rùfina. Most of the villages that in 1932 were suddenly included in the new Chianti Classico area added in Chianti to their name-such as Greve in Chianti which amended its name in 1972. Wines labeled "Chianti Classico" come from the biggest sub-area of Chianti, that includes the original Chianti heartland. Only Chianti from this sub-zone may boast the black rooster seal (known in Italian as a gallo nero) on the neck of the bottle, which indicates that the producer of the wine is a member of the Chianti Classico Consortium, the local association of producers.
Since 1996 the blend for Chianti and Chianti Classico has been 75–100% Sangiovese, up to 10% Canaiolo and up to 20% of any other approved red grape variety such as Cabernet Sauvignon, Merlot or Syrah. Since 2006, the use of white grape varieties such as Malvasia and Trebbiano have been prohibited in Chianti Classico. Chianti Classico must have a minimum alcohol level of at least 12% with a minimum of 7 months aging in oak, while Chianti Classicos labeled riserva must be aged at least 24 months at the winery, with a minimum alcohol level of at least 12.5%. The harvest yields for Chianti Classico are restricted to no more than 3 tonnes per acre. For basic Chianti, the minimum alcohol level is 11.5% with yields restricted to 4 tonnes per acre.
The aging for basic Chianti is much less stringent with most varieties allowed to be released to the market on 1 March following the vintage year. The sub-zones of Colli Fiorentini, Montespertoli and Rufina must be aged for a further three months and not released until 1 June. All Chianti Classicos must be held back until 1 October in the year following the vintage.
Chianti is Sangiovese
The Sangiovese that forms the majority of the Chianti blend is a thin-skinned grape, so it makes translucent wines.
In the glass, Sangiovese displays a ruby red color with flashes of bright burnt orange as a hue commonly associated with aged wines. Besides Sangiovese, Chianti wines may contain wine grapes like Canaiolo, Colorino, Cabernet Sauvignon and even Merlot. White grapes were once allowed in Chianti Classico but not anymore.
The best examples of Chianti are a visceral tasting experience as in preserved sour Amarena cherries, dried oregano, and notes of balsamic vinegar.
Aging & Classifications of Chianti Wine
There are many different tastes for young or aged Chianti wine
General Aging
Chianti: Aged for 6 months. Young and tart Chianti.
Superiore: Aged for a year. Slightly bolder wines with smoother acidity.
Riserva: Aged for 2 years. Usually the top wines of a Chianti producer.
Gran Selezione: Aged for at least 2.5 years. Top wines from Chianti Classico.
Chianti has several sub regions. The original is Chianti Classico. Each subzone has different minimum aging requirements. Some say that this is a sign of quality.
Colli Senesi: Aged for 6 months.
Colline Pisane: Aged for 6 months.
Colli Aretini: Aged for 6 months.
Montalbano: Aged for 6 months.
Montespertoli: Aged for 9 months (min.)
Classico: Aged for a year (min.)
Rùfina: Aged for a year (min.)
Colli Fiorentini: Aged for a year (min.)
Chianti and Food Pairing
Chianti pairs brilliantly with tomato sauces, pizza and pasta bakes such as lasagna but it's also a great wine with a simple grill or roast or even (gasp!) a burger. Here are my favorite pairings:
Basic or Youthful Chiantis
Crostini, especially topped with mushrooms or chicken livers
Pasta with a meat or tomato sauce e.g. spaghetti bolognese, spaghetti and meatballs and even meatloaf
Baked pasta dishes such as lasagna
Pizza
Grilled cheese sandwiches
Bean or chickpea soup, flavored with rosemary
Dishes with salsa verde – even fish like this roast cod dish
Salami especially salami with fennel
Pecorino cheese
Tuscan olive oils
Better Quality Aged or 'riserva' Chiantis
Roast lamb with rosemary and garlic
Roast or braised veal, especially with mushrooms
Tuscan-style sausages and beans
Game, especially pheasant and wild boar
Bistecca alla Fiorentina, T bone or rib eye steaks
Burgers, hopefully with tomatoes and cheese …
Please sign up for our email list below to get the latest information on our latest product descriptions, upcoming sales and special offers. We have some of the best offers in the business so please keep updated and have all questions answered in our COMMONWEALTH NEWS
Please select from our samples shown below for a fine Chianti or go to our main site for a complete selection of wine and spirits

Cecchi Chianti Classico

Villa Calcinaia Chianti Classico 2013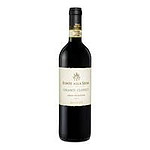 Fonte alla Selva Chianti Classico gran Selezione 2013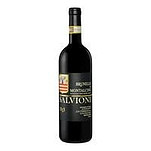 Salvioni Brunello di Montalcino 2013
Terre Nere Rosso di Montalcino 2013

Frescobaldi Tenuta Perano Chianti Classico 2015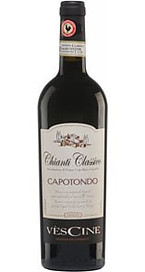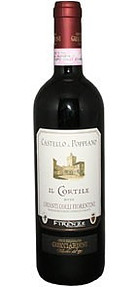 Please follow and like us: