BEST CHENIN BLANC WINES
Chenin Blanc is a great and universal white-wine grape variety that has been cultivated in France with it's documented history going back to 845. I most commonly associated with France's Loire Valley, and its high acidity levels mean it can be vinified in a number of different styles: as lusciously perfect dessert wines, light, honeyed sparkling wines and as full-bodied white wines.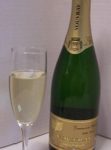 Most of the Loire's significant acreage planted to Chenin Blanc is around the cities of Angers and Touraine. Intense, minerally white wines with green apple characters are most commonly associated with the Savennieres appellation of Angers France, while dry and semi-dry Vouvray wines of the latter are a little more tropical and honeyed in character. The sparkling Cremant de Loire wines of Anjou, Saumur and Touraine are largely based on Chenin Blanc. These lean, racy wines often have a more floral nose and a nuttiness that comes from the lees contact required by the appellation.
The best expressions of the best Chenin Blanc wines from the Loire Valley are the sweet, botrytized wines from Quarts de Chaume and Bonnezeaux, where the Loire's cool side valleys produce the required conditions for noble rot, resulting in wines with peach, baked-apple, and quince flavors. Botrytized Chenin wines are very capable of aging as long as the Bordeaux sweet wines, sometimes for longer. Good sweet Chenin Blanc requires a decade to hit its peak but can be cellared for more than a century.
Outside France's Loire Valley it is found in most of the New World wine regions. However, it is the most widely planted variety in South Africa. The grape may have been one of the first to be grown in South Africa, or it may have come to that country with Huguenots fleeing France in 1685.
The best Chenin Blanc wines have found a specific home in the vineyards of South Africa. This country has surpassed France to become the largest grower and producer of Chenin, and it remains the most-planted variety there. Chenin Blanc arrived in South Africa in the mid-17th Century, and was immediately popular for its productivity and its ability to generate high acidity, even in hot conditions. Then, Chenin Blanc was used to create a base spirit for the brandy trade and, for much of its viticultural career thereafter, it was consigned to bulk-wine production, often blended with other white varieties.
Yields and Harvest Time
The Chenin blanc grapevine buds early in the growing season and ripens mid to late in the harvest year. However, in warm years, the balance between the Loire's marginal climate and the warmth needed to attain full ripeness has the potential of producing wines with exceptional complexity. The age of the vine can have an influence on wine quality, with older vines have a tendency to produce lower yields. Chenin blanc grapes are highly sensitive to developing noble rot which produces a unique style of wine. Noble rot will also lower yields and as well as facilitates some other flavors with less overtly floral aroma notes
The climate and soil conditions of the wine region will largely dictate whether Chenin blanc is produced in a predominantly sweet or dry manner, while the vineyard soil type will generally influence the overall style of the wine. Heavy clay-based soils, paired with the right climate, is favorable to the development of fantastic dessert wines that need time to age and mature. Well-drained and predominately sandy soils tend to produce lighter styles of wine that mature more quickly. Chenin blanc planted in soils with a high silex content will produce wines with distinctive minerally notes, while limestone-based soils will encourage wines with sharp acidity.
Wine Regions
Chenin Blanc is planted throughout the world from China to New Zealand, Canada, and Argentina. However, it is considered the "major" planting in only a few locations. France is the virtual home of Chenin blanc and is a major planting for such. However, South Africa is soon expected to have planted twice as much Chenin Blanc as there is in France. The grape's versatility causes it to lead what is described as a "double life". In the Loire Valley of France, it is prized as a premium quality wine grape able to produce world-class wines, while in many New World wine regions it used as a variety, contributing acidity to bulk white blends and showing more neutral flavors. Throughout all its manifestations, Chenin blanc's characteristic flavors and quality is found almost universally in all wine regions.
Chenin Blanc Food Pairing
Meat Pairings
Veal, Trout, Chicken, Turkey, Pork Chop, Guinea Fowl, Halibut, Smoked Salmon,
Chenin Blanc with a Honey Glazed Ham. The slight sweetness of the wine
complements the salty-sweet nature of the ham. Meanwhile, the acidity
tears through protein, making each bite taste fresh.
Foods and Entrees that usually pair
Cool and warm climate Chenin Blanc goes with fish, shellfish, chicken,
pork and veal with citric and other acidic sauces; salads, sushi; Off
dry go with Chinese, Thai, Vietnamese, foie gras, apples and
apple-based desserts
Cheese Pairings
Soft to semi-firm cow's milk cheeses, such as triple-cream brie, Gruyere, cream cheese, yogurt and cheddar work very well with Chenin Blanc. Boursin herbed (cool climate), Brick, Derby, Feta, goat cheese, Gouda, Havarti, Majorero (Spanish hard goat cheese) Mahon, Bucheron (French goat cheese), dry Jack cheese
Vegetables & Vegetarian Fare
Carrot,
Cauliflower, Oyster Mushroom, Corn, Red Bell Pepper, Apple, Quince, Pear Squash, Jicama, Guava, Shallot, Chives, Savoy Cabbage
Spices and Herbs
Cinnamon, Dill, Tarragon, Turmeric, Ginger, Fenugreek, Fennel, Clove,
Marjoram, Allspice, Red Pepper Flakes, Cilantro, Cumin, Coriander,
Fennel, Macadamia Nut, Peanut, Cashew, Sesame Seed
Please sign up for our email list below to get the latest information on our latest product descriptions, upcoming sales and special offers. We have some of the best offers in the business so please keep updated and have all questions answered in our COMMONWEALTH NEWS
Please review the samples below for a fine selection of Chenin Blanc or go to

winetospiritscrown.com

for a total beverage experience

Badenhorst Secateus Chenin Blanc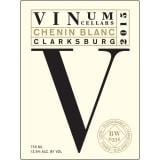 Vinum Cellars Chenin Blanc 2015

MAN Vintners Chenin Blanc 2018

Clos du Gaimont Vouvray 2017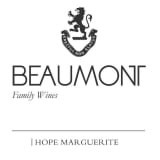 Beaumont Hope Marguerite Chenin Blanc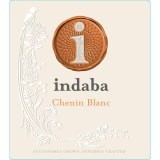 Indaba Chenin Blanc 2017

Ken Forrester Petit Chenin Blanc 2018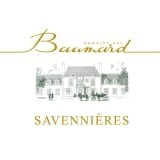 Domaine des Baumard Savennieres 2016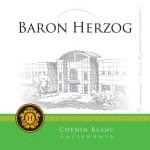 Baron Herzog Chenin Blanc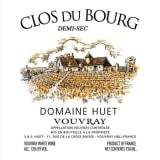 Domaine Huet Vouvray Le Mont Demi-Sec 2018
Please follow and like us: