White wine is a wine that is fermented without skin contact. The color can be straw-yellow, yellow-green, or yellow-gold. It is produced by the fermentation of the non-colored pulp of grapes, which may have a skin of any color. White wine has existed for at least 4000 years.
The wide variety of best white wines comes from the large number of varieties, methods of wine making, and ratios of residual sugar. White wine is mainly from "white" grapes, which are green or yellow in color. The primary grape selections are from Riesling, Chardonnay, and Sauvignon blanc. Champagne can be made from colored, Pinot noir, as well white grapes such as Chardonnay.
The most common white wine is the aromatic and tangy white derived from the complete fermentation of the grape wort.  The Sweet white wines, on the other hand, are produced by interrupting the fermentation before all the grape sugars are converted into alcohol; this is called Mutage or fortification. The methods of enriching wort with sugar are multiple: on-ripening on the vine, passerillage (straining), or the use of noble rot. Sparkling wines, which are mostly white, are wines where the carbon dioxide from the fermentation is kept dissolved in the wine and becomes gas when the bottle is opened.
White wines, due to their acidity, aroma, and ability to tenderize meat are routinely used for cooking. White wine is a great drink between and with your meals. White wines are often considered more refreshing, and lighter in both style and taste than the majority of their red wine counterparts.
Numerous varieties of grapes can be used to develop white wine. Some have achieved a strong reputation thanks to their marketing of a wine variety:
White Wine Varieties
Chardonnay : This variety originating from Burgundy and has spread to many countries throughout the western world.  It can be made sparkling or still and has a wider-bodied and rich citrus taste compared to other white wines. This grape has been successfully grown in a wide variety of climates and geology from France, Australia, South America and the United States.
Sauvignon blanc : originating from the Bordeaux vineyards of France and continued onward and South-West to the Loire Valley. It has also become very popular in growing regions of the United States, Australia, New Zealand, and South Africa. The dominating flavors range from sour green fruit such as of apple, pear and gooseberry through to tropical fruit such as melon, mango and blackcurrant. A common food pairing for this wine is seafood, poultry, and salad.
Riesling : Coming the from German vineyards of Germany, and, Switzerland and is a grape that can be of high quality in a variety of soils and a continental climate. Riesling is much lighter in comparison to other white wines and typically has a green apple aroma. Common food dishes that go well with Riesling are fish, chicken, and pork.
Müller-Thurgau : the most widely grown grape in Germany which gives a fruity and well-balanced wine but is known to have a very short shelf life.
Muscat : Consisting of a group of over 150 varieties of Italian and Austrian grown grapes providing a sweet and fruity taste.
Petite Arvine , originated in the Valais in Switzerland in 1602. Typically medium-dry, this textured wine contains a generous amount of extract from its thick-skinned berries. This variety has become the most frequently grown wine in the most prominent wine-growing region of Switzerland.
Please sign up for our email list below to get the latest information on our latest product descriptions, upcoming sales and special offers. We have some of the best offers in the business so please keep updated and have all questions answered in our COMMONWEALTH NEWS
Check out some great selection of White Wines from around the world or go to our

main site

for a complete selection of great White Wines as well as all our

fine beverages.
Pinot Grigio
McManis Pinot Grigio
You can enjoy an incredible Pinot Grigio, a Northern Italy classic that is perfect with your favorite catch of the day. Pinot Grigio brings out a dry acidic flavor with noticeable citrus tang and a hint of honeysuckle.
Gewurztraminer
Chateau Ste Michelle Gewurztraminer
This fine wine was originally produced on the border of France, Germany and Switzerland. A sweet wine with low acidity, and high alcohol content. This may give away subtle flavors of pineapple and cantaloupe
Chardonnay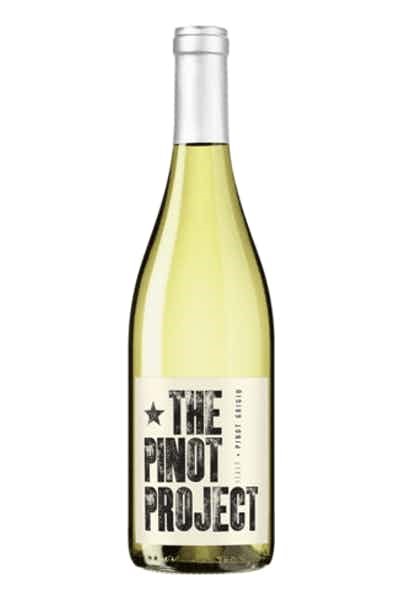 Bontera Chardonnay
A wine of worldwide appeal and history of production. Full bodied buttery with citrus tones. Great with any sea food venue.
Viognier
McManis Viognier 1
A Full-bodied white from Southern France with an oaky flavor and vanilla aroma and hints of peach, tangerine and honeysuckle. Viognier demonstrations a characteristic oily sensation and is great with selections of fine cheese.
Sauvignon Blanc
Starborough Sauvignon Blanc
Sauvignon Blanc comes to us from the Loire Valley region of France but is currently produced in many fine wineries throughout the world. It brings to the table a delicious smokey flavor with tastes of pear and gooseberry. This wine has noted international appeal.
Riesling
Kung Fu Girl Riesling
This white wine is typically fruity, crisp and acidic with resounding flavors of apricot peach and apple. Rieslings produced in France or Austria are often drier with those produced in Germany and California are usually sweeter. While this white goes well with a range of cuisines, Riesling enthusiasts particularly love it with spicy food.
Moscato
Mirassou Moscato
This is an Italian wine with a sweet flavor and a low alcohol content with nectarine and peach light flavors. Many Moscato fans prefer this as a dessert wine.
Justin Sauvignon Blanc
Whitehaven Sauvignon Blanc
Whispering Angel Caves D' Esclans Rose
Columbia Crest Riesling
Dry Creek Vyd Dry Chenin Blanc
Sonoma-Cutrer Chardonnay
Banfi San Angelo Pinot Grigio
Kendall-Jackson Riesling
Sofia Riesling
Stella Rosa Imperiale Orange Muscat
Robert Mondavi Riesling Private Selection
Robert Mondavi Moscato d'Oro Desert Wine
Kendall-Jackson Grand Reserve Chardonnay
Bonterra Sauvignon Blanc
  Pacific Rim Sweet Riesling
Beringer White Zinfandel
Sutter Home White Zinfandel
Terlato Pinot Grigio
Hogue Riesling
Clos Du Bois Sauvignon Blanc
Chateau Ste. Michelle Chardonnay
Louis Latour Pouilly-Fuisse
Bartenura Moscato
Fetzer Gewurztraminer Shady Loam
Remy Pannier Vouvray
Shatter Grenache
Please follow and like us: