BEST ZINFANDEL WINES
Zinfandel vines are quite robust and grow best in climates that are warm but not too hot. The Zinfandel's thin-skinned grapes grow in large, tight bunches and ripen fairly early and produce juice with high sugar content and eventually high alcohol content.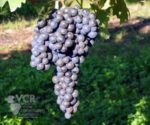 Zinfandel, also known as Primitivo is a variety grown in over 10 percent of California vineyards. DNA analysis has revealed that it is genetically equivalent to the Croatian grape Crljenak Kaštelanski and Tribidrag, as well as to the Primitivo variety traditionally grown in Apulia, Italy. The grape was introduced into Italy in the 18th century and found its way to the United States in the mid-19th century, where it became known by variations of a name applied to a different grape, likely "Zierfandler" from Austria.
Several nurserymen came to California in the 1850s with Zinfandel vines with them. When the vine known as "Black St. Peters" arrived in California, it was initially regarded as a distinct variety, but by the 1870s it was recognized as the same grape as Zinfandel.
Joseph W. Osborne may have made the first wine from Zinfandel in California. He planted Zinfandel from Macondray at his Oak Knoll vineyard just north of Napa, and his wine was much praised in 1857. Planting of Zinfandel boomed soon after, and by the end of the 19th century it was the most widespread variety in California
In California, 20% of the Zinfandel-growing counties hold 80% of the Zinfandel growing area; however, major producing areas such as San Joaquin County, Stanislaus County, and Madera County produce Zinfandel primarily for blends.
Certain California regions are regarded as "exceptional" for Zinfandel, each with unique and identifiable flavor characteristics:
Amador is a big, full-bodied Zinfandel. These extra-ripe wines have strong aromas of sweet berries.
The Russian River Valley The area has mostly "old vine" Zinfandel, characterized as spicy and somewhat lower in alcohol than Zinfandel from other regions.
Mendocino County's best Zinfandel wines have been considered high quality, but they are less known because they are not heavily marketed.
Napa Valley also produces Zinfandel wines described as intense, with flavors of red berry fruits with cedar and vanilla. Zinfandel in Napa tends to be made in a like a red Bordeaux.
Although the Santa Cruz Mountains AVA in Santa Clara Valley produces Zinfandel from just 9 acres, the Zinfandel from that region is known for its high levels of complexity and depth of flavor. .
Sonoma County has a Zinfandel-producing land area second only to that of San Joaquin County. The county contains the warm Dry Creek Valley AVA, known for its Zinfandel with notes of blackberry, bright fruit, and anise and pepper. Dry Creek Valley produces Zinfandel in a variety of styles ranging from spicy wines to high alcohol selection.
San Luis Obispo, particularly the Paso Robles AVA with its hot days and cool maritime evenings, produces Zinfandel known for being smooth and complete.
Lodi has some of the oldest Zinfandel vines in California. While often used for White Zinfandel production, in the red style, Lodi Zinfandels have a reputation for being juicy and delicious.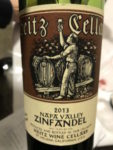 Zinfandel Characteristics
Light and Medium-Bodied
Light and medium-bodied Zinfandels are fruity and light to medium weight and they also show the spicy nature of the varietal with hints of licorice and sweet oak. The better-made ones reveal ripe red and/ or black fruit with flavors of cherries, raspberries, blueberries, red plum, and cranberries. Alcohol levels ALVs are generally within 14-5-14.8 but can get up to the 15s
Bold and Lush
The full-bodied Zinfandel is typically produced from vineyards with very old vines and often with very ripe or slightly overripe grapes even syrupy Intense red and black fruit with flavors of blackberries, blueberries, plum, cranberries, licorice. More oak aged, French and American, higher percentage of new oak.
Beef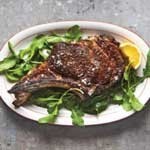 Zinfandel also pairs well with roast beef, beef stroganoff, braised short ribs of beef, Charcoal broiled rib-eye steak, or Rib-eye steak au poivre, New York strip steak, filet mignon or other grilled meats and other cuts for braising and barbecuing such as brisket, skirt steak or flank steak. Zinfandel can go well with these dishes if they don't overwhelm the savory character of the preparations spicy sauces.
Pork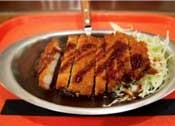 Roast Pork Loin
, pork shoulder, pork chops can all be paired with light to medium-styled Zinfandels. Succulent roast boneless pork loin is one of the best pairings for this style. Pulled Pork with Barbecue Sauce and Pork with prunes and Zinfandel are fantastic. Pulled Pork with Barbecue Sauce; Medium Zinfandels also go well with Smoked Sausage Jambalaya and Pork Skewers.
Lamb
Rack of Lamb, Roasted Bone-In Leg of Lamb and Lamb chops and Zinfandel pair beautifully, if the lamb is kept juicy, tender and rare and the wine is medium to full-bodied red. Roast Leg of Lamb or braised Lamb Shanks are other savory dishes to pair with Zinfandel Lamb Burgers pair well with the medium-bodied Zinfandel as do Lamb Stew and Lamb Shepherd's Pie.
Poultry

Zinfandel and BBQ or Grilled Chicken as well as Fried Chicken pair well together, provided the BBQ sauce doesn't overwhelm the wine and the bold lush fruitiness of the wine doesn't overwhelm the chicken.
Pasta and Italian Specialties
Zinfandels pair extremely well with pasta dishes including preparations of pasta with olive oil, herbs and vegetables with light to medium style Zins. Zins also do well with hearty dishes like Spaghetti and Meat Balls or Lasagna.
Seafood
Pairing Zinfandel with seafood could be difficult. Possibly, a gumbo with an assortment of vegetables, sausage or ham combined with shrimp, crab and oysters.
Cheeses and Dessert
Zinfandel helps cheeses shine. Try medium and bold Zins with strong and rich cheeses like Blue, Feta, Stilton, Double Gloucester, Aged Gruyere, Havarti, Gorgonzola, Parmesan and Cheddar.
Summary Tips on Pairing Zinfandel and Food
Try a variety of the Zins from top producers reviewed in this report for pairing with your next meals
Marinating meat with Zinfandel will add to the flavor of the dish and enhance the spicy character of the wine
When preparing stews or Daubes with wine, use Zinfandel and pair it with the same wine or an even better one for the meal
Zinfandels love most smoked meats
Spiced BBQ and curry are divine with Zinfandel
Zinfandel is a good foil to edgier flavors like soy, sweet and sour even wasabi
Please sign up for our email list below to get the latest information on our latest product descriptions, upcoming sales and special offers. We have some of the best offers in the business so please keep updated and have all questions answered in our

COMMONWEALTH NEWS
Please explore our sampling of some great Zinfandel wines below or go to our site for a complete selection of fine wine, spirits and accessories
Dry Creek Heritage Zinfandel 2016

  Beran Vineyards California Zinfandel 2012

  Martinelli Vellutini Ranch Zinfandel 2012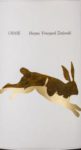 BEST ZINFANDEL WINES – Nalle Zinfandel 2013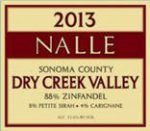 Nalle Zinfandel 2013

  Foxglove Zinfandel 2015

Limerick Lane Russian River Valley Zinfandel 2016

  Carnivor Zinfandel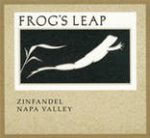 Frog's Leap Zinfandel 2017

  Carol Shelton Wild Thing Old Vine Zinfandel 2016
Please follow and like us: