Sauvignon blanc is a green-skinned grape variety that originated in France in the regions of Bordeaux and the Loire Valley. It is thought to get it's name from the French words sauvage referring to wild and blanc referring to white. Sauvignon blanc is widely cultivated in France, Canada, Australia, New Zealand, South Africa, Chile, Romania, the states of Washington and California. The grape can also be found in Italy and Central Europe. Sauvignon blanc is steadily increasing in popularity as white wine drinkers seek alternatives to Chardonnay.
The climate markedly affects the final favors and essence of this wine. In cooler climates, the grape has a tendency to produce wines with acidity and flavors of grass, green bell peppers and nettles with some passion fruit and florals, such as elderflower notes. In warmer climates, it can develop more tropical fruit flavors but may lose the aromatics leaving only slight grapefruit and tree fruits such as peach.
The Sauvignon blanc grape traces its origins to western France in the Loire Valley and Bordeaux Regions. It is not clear that the vine originated in western France, but may have descended from Savagnin. At some point in the 18th century, the vine paired with Cabernet Franc to parent the Cabernet Sauvignon vine in Bordeaux.
The first cuttings of Sauvignon blanc were brought to California in the 1880s. These cuttings came from the Sauternes vineyards of Château d'Yquem. The plantings produced well in Livermore Valley. Eventually, the wine acquired the alias of "Fumé Blanc" in California by promotion of Robert Mondavi in 1968. The grape was first introduced to New Zealand in the 1970s as an experimental planting to be blended.
The wine is usually consumed young, as it does not particularly benefit from aging, as varietal Sauvignon blancs tend to develop vegetal aromas reminiscent of peas and asparagus with extended aging.
As a medium bodied wine with aromatic flavors, A very best Sauvignon Blanc wine is the ideal white wine for your wine-food pairings. The wine's distinct green vegetal and herbaceous taste is similar to the flavors in your foods, and its tartness lightens the weight of your dishes while enhancing the flavors at the same time.
Sauvignon Blanc complements so many delicious dishes, including ones that you might find hard to pair! So, we've compiled a list of the best foods to pair with a glass of Sauvignon Blanc.
Whether you're looking for a Sauvignon Blanc cheese, appetizer, or dessert pairing, you'll truly appreciate this wine after trying one of these delectable combinations. With this Sauvignon Blanc food pairing guide, you'll never choose to drink Chardonnay with your meals again.
Sauvignon Blanc Cheese Pairings
Wine and cheese? Nothing could ever beat this combination.
When you're choosing a cheese to pair with your Sauvignon Blanc, you should typically pick a softer cheese that's more briny and sour. So, try these cheeses with a glass of Sauvignon Blanc.
Goat cheese
Brie
Gouda
Swiss
Gruyère
Alpine
Cheddar
Due to Sauvignon Blanc's acidity, tropical flavors, and herbaceous aromas, we highly recommend choosing goat cheese, and if you'd like to have the perfect match, buy Crottin de Chavignol!
Sauvignon Blanc Appetizer Pairings
Before you bring out the main dish, you need to satisfy your guests with the appetizers!
If you'd like to serve an appetizer that'll pair perfectly with Sauvignon Blanc, you'll definitely want to try one of these ideas:
Green hummus
Bruschetta
Crab cakes
Cured olives
Green salads with vinaigrette dressing
Zucchini quiche
Artichoke dip
Green hummus
Main Dish Sauvignon Blanc Food Pairings
If you're looking for Main dish selections to eat with Sauvignon Blanc, try one of these delectable food pairing recipes:
Sushi
Grilled or roasted lamb
Ravioli with herbed tomato sauce
Grilled or roasted chicken with white wine butter sauce
Grilled fish with a squeeze of lemon
Mushroom risotto
Sauteed vegetables such as asparagus and zucchini
Smoked seafood
Pasta with pesto sauce
In general, a glass of Sauvignon Blanc should be paired with vegetable-heavy dishes. Since this wine is known for its green flavors.
Moreover, you should always serve Sauvignon Blanc if you're eating white meat or fish covered in a herbal or buttery sauce.
Sauvignon Blanc Dessert Pairings
Contrary to popular belief, you can pair dry white wine with desserts. I mean, why wouldn't you? Wine tastes good with anything!
Sauvignon Blanc is great with tart and tangy desserts. Try any of these Sauvignon Blanc dessert pairings to satisfy your post-dinner sweet tooth:
Fruit tarts
Sweet potato pie
Passionfruit or mango pavlova
Lemon cake
Cheese Danish
Please sign up for our email list below to get the latest information on our latest product descriptions, upcoming sales and special offers. We have some of the best offers in the business so please keep updated and have all questions answered in our COMMONWEALTH NEWS
Please try some of our fine Sauvignon Blanc wines I have listed below or go to our main site for a world of fine wine, spirits, accessories and gifts.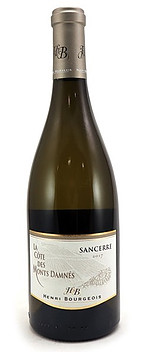 2017 Bourgeois Sancerre La Cote Des Monts Damnes
A lemon pith, white peach, thyme, and gooseberry notes, backed by a brisk flinty edge on the finish
Alphonse Mellot Sancerre La Moussierre
It is young and intense with ripe fruits and a mix of spice, crisp
citrus and concentrated acidity. The depth of flavor in this wine is
extraordinary and merits aging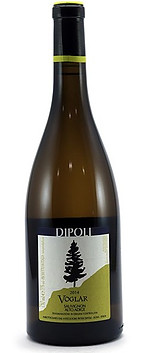 Dipoli Voglar Sauvignon Blanc
Bright straw color. Green apple, white peach, jasmine, and wet stones on
the pretty nose. Then deep rich and full-bodied with lemon-lime notes
to the orchard and pit fruit flavors.
2015 Domaine Girard Sancerre La Garenne
sauvignon thiols of passion fruit, and they do it quietly, allowing the
silky texture and the white-stone minerality to gently capture your
attention.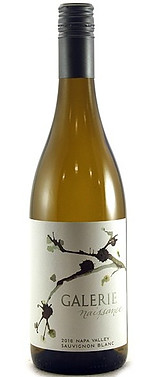 Galerie Sauvignon Blanc Naissance
it offers tart, tangy grapefruit pith, lemon and lime around a grip of sublime texture and length.
2017 Domailne Vacheron Sancerre
Aromas suggest grapefruit zest and gunflint; in the mouth the wine is
pure and fresh, with plenty of mineral energy and citrus-inspired
flavors.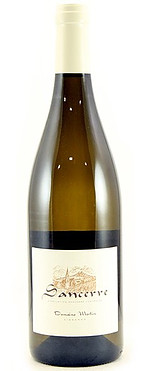 Domaine Martin Sancerre Chavignol
A lovely blend of gooseberry, a touch of tangerine, complex limestone
minerality, a touch of Chavignol botanicals, gentle smokiness and a bit
of citrus peel in the upper register. On the palate the wine is deep,
full-bodied, focused and complex, with a lovely core of fruit, excellent
balance and grip, bright, seamless acids and impressive length and
mineral drive on the zesty finish.