TOP CHARDONNAY WINE
Chardonnay is a green-skinned grape variety used in the production of white wine. The variety originated in the Burgundy wine region of eastern France, but is now grown wherever wine is produced, from England to New Zealand. For new and developing wine regions, growing Chardonnay is seen as a 'rite of passage' and an easy entry into the international wine market.
Top Chardonnay wine is the most popular white wine on earth and, more recently, it has also become the most divisive. Travel to any wine region in the world, and you'll find at least one vineyard growing Chardonnay. It's a wine that can be simple or regal, aged for many years or consumed immediately.
Chardonnay was born in the Burgundy region of France, where it is known as White Burgundy, and it was there that the wine gained great acclaim for its elegance.
Soon after Chardonnay's rise in popularity, winemakers in Champagne began to grow the grape as well, using it as the dominant ingredient for their sparkling wines.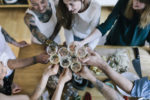 Chardonnay Origins
For much of its history, a connection was assumed between Chardonnay and Pinot noir or Pinot blanc. In addition to being found in the same region of France for centuries, it was noted that the leaves of each plant have near-identical shape and structure. Chardonnay's true origins were further obscured by vineyard owners in Lebanon and Syria, who claimed that the grape's ancestry could be traced to returning Crusader who introduced the grape to Europe. There has been no solid external evidence supports that theory.  Another theory stated that it originated from an ancient indigenous vine found in Cyprus. The Chardonnay grape itself is neutral, with many of the flavors commonly associated with the wine being derived from such influences as terroir and oak. It is vinified in many styles, from the lean, crisply mineral wines of Chablis, France, to New World wines with oak and tropical fruit flavors. In cool climates (such as Chablis and the Carneros AVA of California), Top Chardonnay wine tends to be medium to light body with noticeable acidity and flavors of green plum, apple, and pear. In warmer locations Australia and New Zealand), the flavors become more citrus, peach, and melon, while in very warm locations as California, more fig and tropical fruit notes such as banana and mango come out.
Chardonnay is an important component of many sparkling wines around the world, including Champagne and Franciacorta in Italy.
Modern DNA fingerprinting research has now suggested that Chardonnay is the result of a cross between the Pinot noir and Gouais blanc grape varieties. The Romans are thought to have brought Gouais Blanc from Croatia, and it was widely cultivated by peasants in eastern France. The Pinot of the French aristocracy grew in proximity to the Gouais blanc, resulting in grapes having an opportunity to interbreed. Since the two parents were genetically distant, many of the crosses showed hybrid vigor and were selected for further propagation.
Chardonnay grapes are complicated as they take on very different characteristics when in Champagne than in Burgundy. Winemakers began to realize that the grape could truly embody the region and area where the wine is grown. No two places that grow Chardonnay produces the exact same wine, yet every region finds it is relatively easy to grow.
Chardonnay Growth Conditions
While Chardonnay can adapt to almost all vineyard soils, the three it seems to like most are chalk, clay, and limestone, all very prevalent throughout Chardonnay's traditional "homeland". The Grand Cruz of Chablis are planted on hillsides composed of limestone, and chalk. The outlying regions, falling under the more basic "Petit Chablis" appellation, are planted on Portlandian limestone which produces wines with less finesse. Chalk beds are found throughout the Champagne region, and the Côte-d'Or has many areas composed of limestone and clay. In Burgundy, the amount of limestone to which the Chardonnay vines are exposed also seems to have some effect on the resulting wine. In the Meursault region, the premier Cruz vineyards planted at Meursault-Charmes have topsoil almost 79 in above limestone and the resulting wines are very rich and rounded. In the nearby Les Perrieres vineyard, the topsoil is only around 12 in above the limestone and the wine from that region is much more powerful, minerally, and tight, needing longer in the bottle to develop fully. In other areas, soil type can compensate for a lack of ideal climate conditions. In South Africa, for example, regions with stonier, shaley soils and high clay levels tend to produce lower-yielding and more Burgundian-style wine, despite having a discernibly warmer climate than France. In contrast, South African Chardonnay produced from more sandstone-based vineyards tend to be richer and more weighty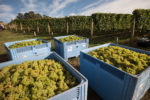 As the grape quickly spread across the world, winemakers discovered that warm climates would produce a Chardonnay grape that was full of tropical flavors, while in cooler climates the grape had flavors of apple as well as earthy fall aromas such as mushrooms and fresh leaves. With the variety of different Chardonnays that can be produced around the world, wine drinkers literally have a Chardonnay for every season and occasion. This worldwide variety allows Chardonnay to go extremely well on its own while sitting outside in the summer, or even on a cold winter's night with a hearty stew.
Top Chardonnay Wine Food Pairing
Appetizers:
Hummus with Pita Chip,
Shrimp Baked with Herbs,
Seafood Terrine
Cheese:

Brie
Fresh Mozzarella
Ricotta
Brillat-Savarin
Fontina
Vegetables:
Green Peas
White Beans
Zucchini
Edamame
Butternut Squash
Carrots
Yams/Sweet Potatoes
Corn
Pumpkin
Truffles and Mushrooms
Fruits:
Apple
Pear
Peach
Mango
Lemon
Pizza:

White Pizza with Chicken,
Mushrooms and Mozzarella,
Mushroom & Brie Pizza,
Apple and Brie Pizza.
Four Cheese White Pizza
Pasta / Polenta / Risotto:

Lemony Shrimp Risotto
Wild Mushroom & Herb Pasta
Spring Vegetable Risotto Fettuccine with Scallops & White Wine
Sauce:
Pasta Creamy Chicken Sauce
Butternut Squash Risotto
Fettuccine Alfredo
Creamy Pasta Primavera
Fettuccine with Scallops & Cream Sauce
Polenta with Beurre Blanc and Scallops
Pork:
Roast Pork with Wine or Lemon
Pork Chop with Gremolata
Roast Pork with Cream or Apples
Pork Chop with Cream and Calvados
White Sausage (Boudin Blanc)
Hazelnut-Crusted Pork Chops
Poultry:

Poached Chicken with Lemon Butter Sauce
Baked Chicken Breasts with Tarragon
Baked Chicken with Herbs & Mushrooms
Roast Chicken with Herbs
Wine-Braised Chicken with Mashed Potatoes
Grilled Lemon-Garlic Turkey
Pecan-Crusted Chicken
Roast Turkey with Stuffing
Chicken/Turkey Pot Pie
Soup:
Vichyssoise
Creamy Vegetable Soup
Pureed White Bean Soup Seafood Bisque
Corn Chowder
Butternut Squash Soup
Salad:

Chicken Salad with Grapes
Poached Salmon Salad
Tarragon Lobster Salad
Pecan-Crusted Chicken Salad with Apples and Brie
Warm Scallop Salad with Mango and Hazelnuts
 
Sauce:
Wine Sauce
Butter Sauce
Cream Sauce
Mild Cheese Sauce
Seafood:
Sole with Butter & Lemon
Almond-Crusted Trout
Crab Cakes
Lobster with Drawn Butter
Pan-Seared Scallops
Classic Crab Roll
Baked/Poached Salmon Cod
Halibut with Brown Butter
Lobster/Scallops with Butter & Cream
Macadamia-Crusted Mahi-Mahi
Seared Sea Bass on Potato Puree
Lobster Pot Pie
Please sign up for our email list below to get the latest information on our latest product descriptions, upcoming sales and special offers. We have some of the best offers in the business so please keep updated and have all questions answered in our COMMONWEALTH NEWS
Please chose from our samples of fine Chardonnay below or go to our site for select from all fine wine and spirits.

  Kendall-Jackson Jackson Estate Camelot Highlands Chardonnay 2016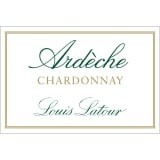 Louis Latour Ardeche Chardonnay 2016
  Benjamin Leroux Meursault 2017
  Pepperlwood Grove Chardonnay

  Mer Soleil Santa Lucia Highlands Reserve Chardonnay 2017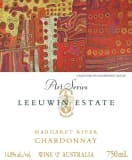 Leeuwin Estate Art Series Chardonnay 2016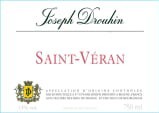 Joseph Drouhin St. Veran 2017

Olivier Leflaive Meursault 2016
Please follow and like us: