WORLD OF BEER
Beer is one of the oldest beverages produced and the most widely consumed of alcoholic drinks in the world. It is produced by the brewing and fermentation of starches, derived from cereal grain Beer is most commonly made from malted barley, though wheat, maize (corn), rice, and oats are also used. During the brewing process, fermentation of the starch sugars in the wort produces ethanol and carbonation in the resulting beer. Most modern beer is brewed with hops, which add bitterness and other flavors and act as a natural preservative and stabilizing agent. Other flavoring agents such as gruit, herbs, or fruits may be included or used instead of hops.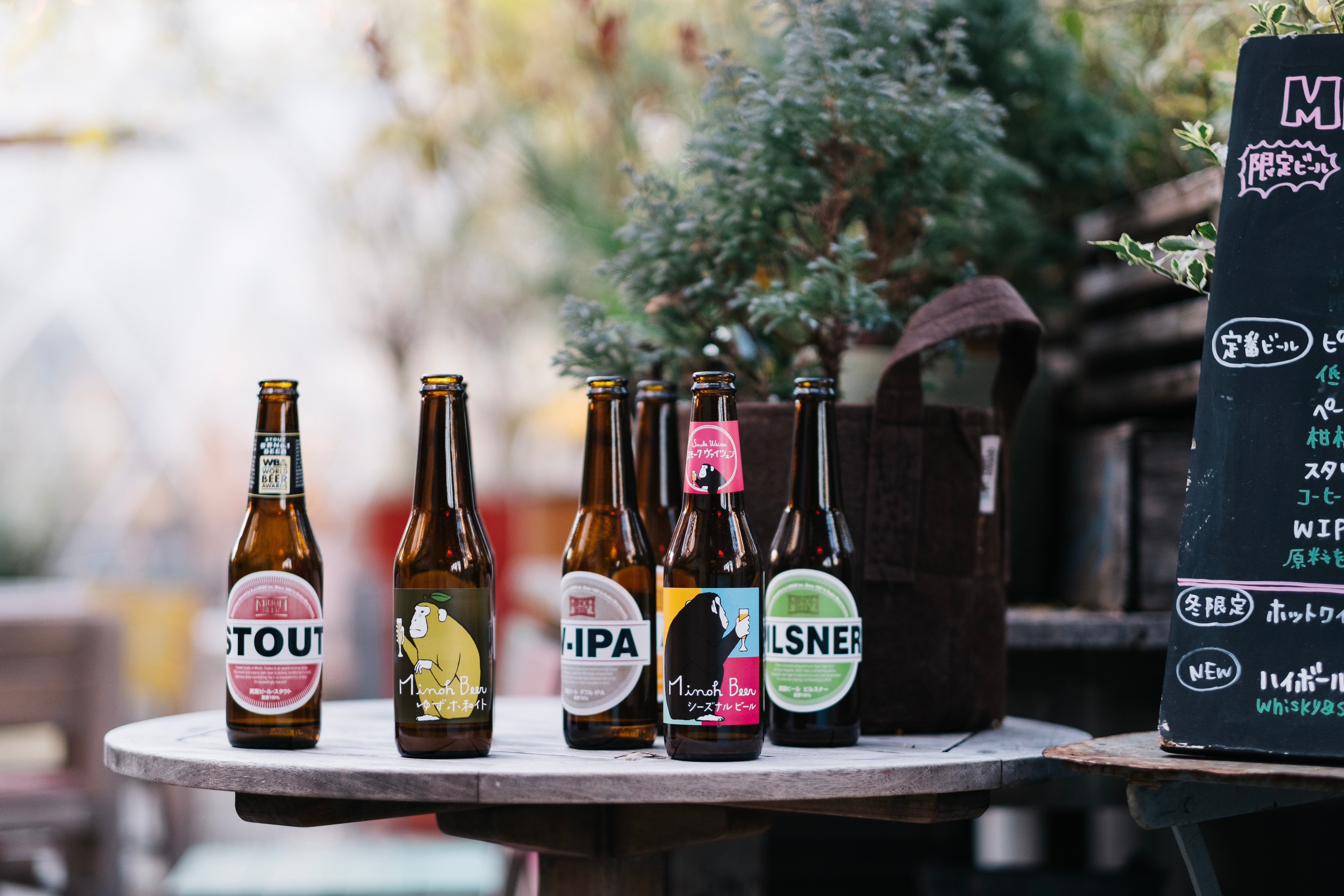 LAGER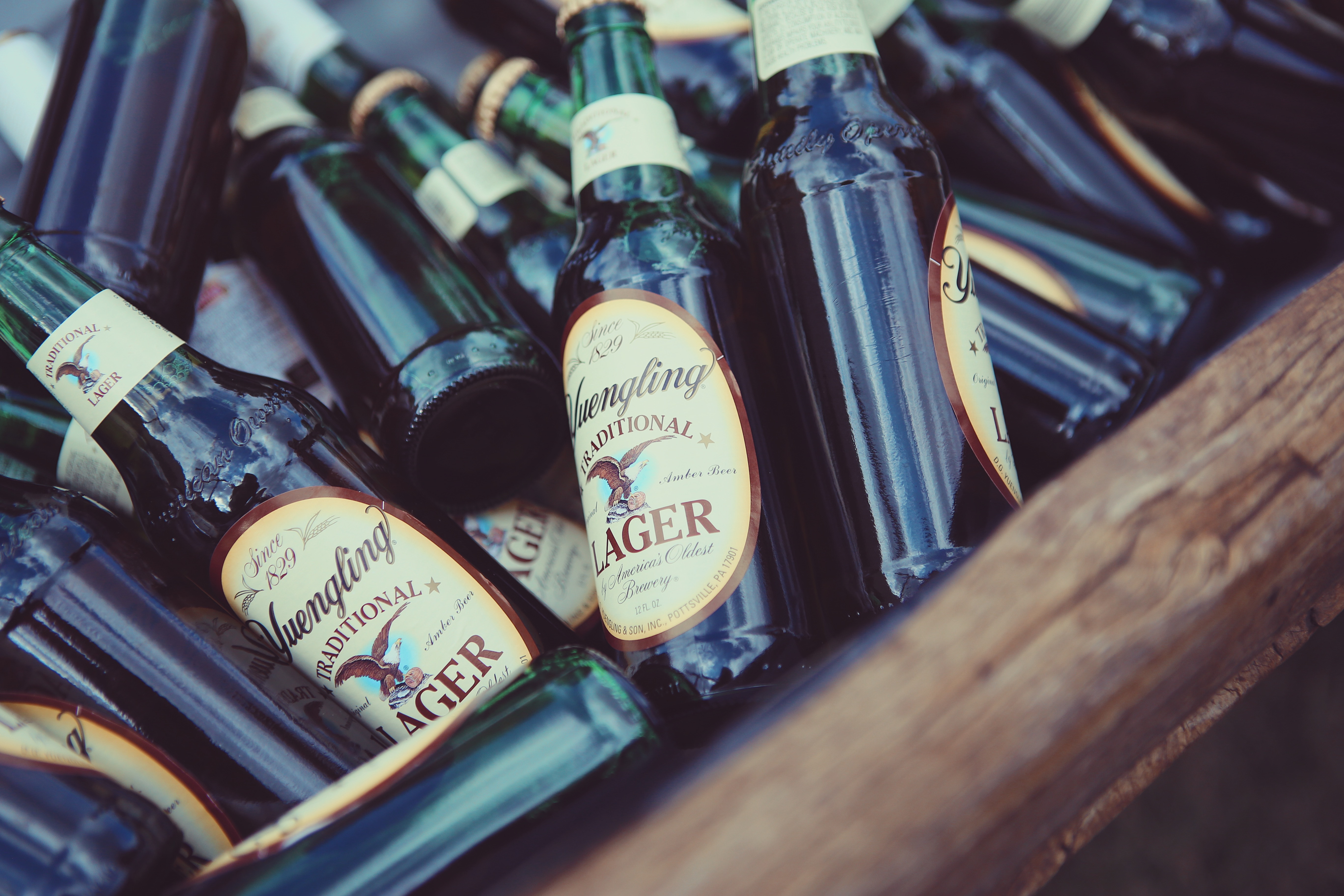 In the world of beer, Lager is a type of beer fermented at low temperatures. Most lagers are distinguished by the use of the Saccharomyces pastorianus yeast, a "bottom-fermenting" yeast that also ferments at relatively cold temperatures. There are many beers that fall under the lager type, these being categorized by their color, being pale, amber or dark. Pale lager is the most widely consumed and commercially available style of beer. Well-known brands include Budweiser, Miller, Jarlsberg, Heineken, Stella Artois, Carling and many more.
ALE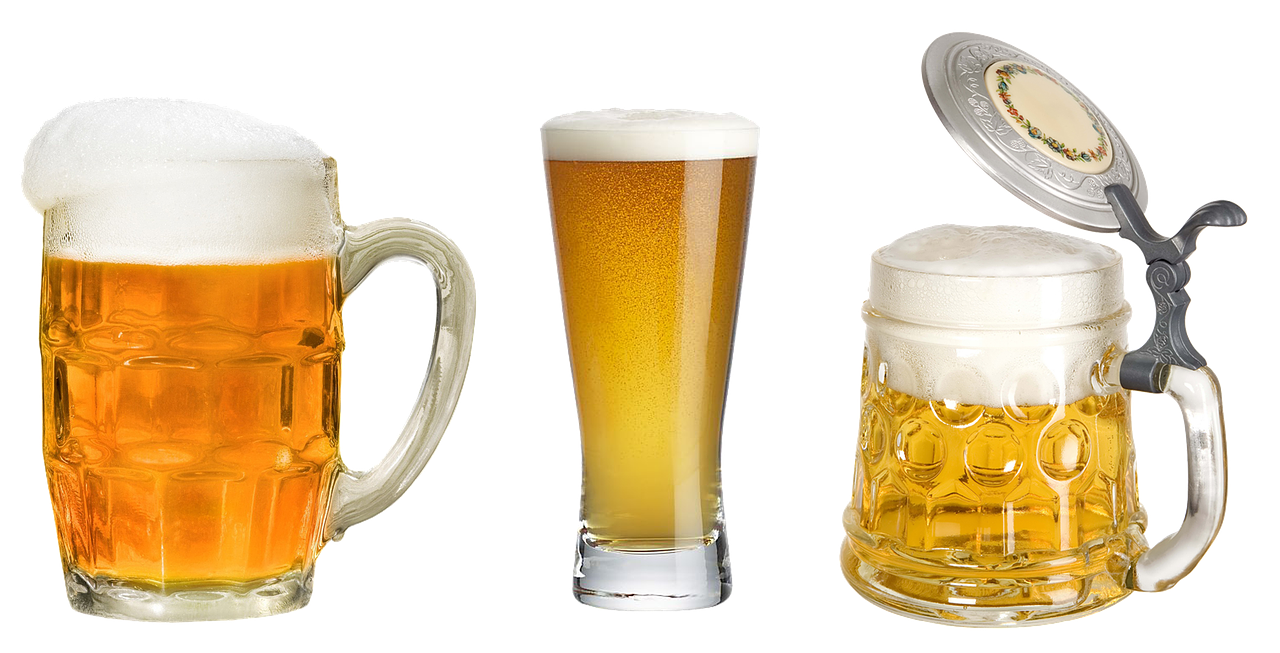 Unlike lagers, with yeast that flourish at lower temperature and ferment from the bottom up producing clean golden beers, Ale yeast metabolizes at a higher temperature and ferments from the top down and makes fuller, darker beers.
Amber Ale
Ambers range from rosy gold to deep mahogany. Rich, semi-sweet malt dominates the flavor and the aroma is redolent of ripe fruit. Ambers can be complex with a malty or caramel flavor or a sweet, bitter, fruity or hoppy.
Belgian Ales
Belgian Ales encompass a wide variety of styles for you to taste included Belgian Blonde Ale, Belgian Strong Pale Ale, Belgian Strong Dark Ale, Belgian Pale Ale, Belgian Abbey Ale. While they can vary in color, strength and flavor, Belgian Ales are typically a mild beer with varying levels of fruit notes.
Belgian Blondes
Belgian Blonde Ales are a product of post-war celebration. The nation celebrated the triumph of the liberation of Western Europe by doing what they do best: Inventing a super-strong ale that's light on grain and heavy on bitterness.
Abbey Ales
These were developed by monks in Belgium in the microbreweries in the Benedictine chapels in the tradition of a Belgium Ale. Eighteen of these microbreweries exist today producing these exceptional Ales. The Union of Belgian Brewers certifies Abbey Beers and Ales now to prove their authenticity for availability to the world of beers.
Cider
This refreshing beverage, made from fermented apple juice, has recently become very popular. Much like wine, the flavor can range from dry to sweet depending on the variety. Based on its broad appeal, hard cider is one of the most popular alcoholic drinks in the world.
Dry cider — offers a profound acidity and with a lesser body with less than 0.5 percent residual sugar.
Off-dry cider — offers slightly more body and a smoother than dry cider with 1 to 2 percent residual sugar.
Semi-dry and semi-sweet cider — any ciders above 2 percent residual sugar fall into this category with significant apple flavors, a good body and expert blending.
Farmhouse cider — natural cider with a down to earth flavor profile fermented with wild yeast for higher alcohol by volume.
IPA Beer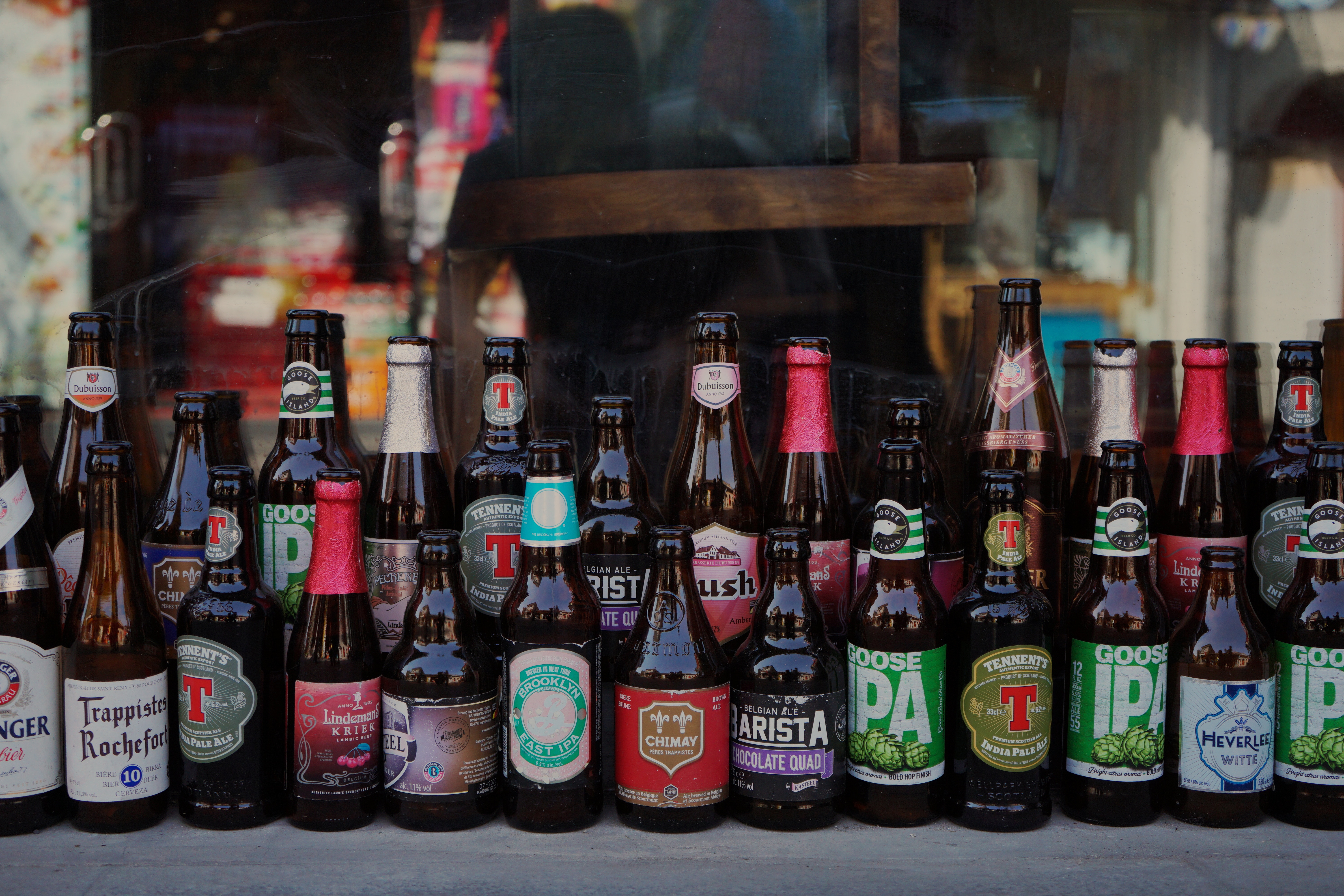 IPAs (India Pale Ales) began their history in England, with additional hops being added as a preservative to beers that were being shipped to hot climates such as India. The beer actually dates back to the early 1800s. Before the addition of hops, the British shipped their beer to India for the troops who were meant to colonize the country, but the brews never managed to make the journey without spoilage. Adding the extra hops enabled the beer to withstand the long trip without going bad. The elevated hop levels provide the bitterness and high alcohol levels that become the signature of IPA beers.
Pale Ale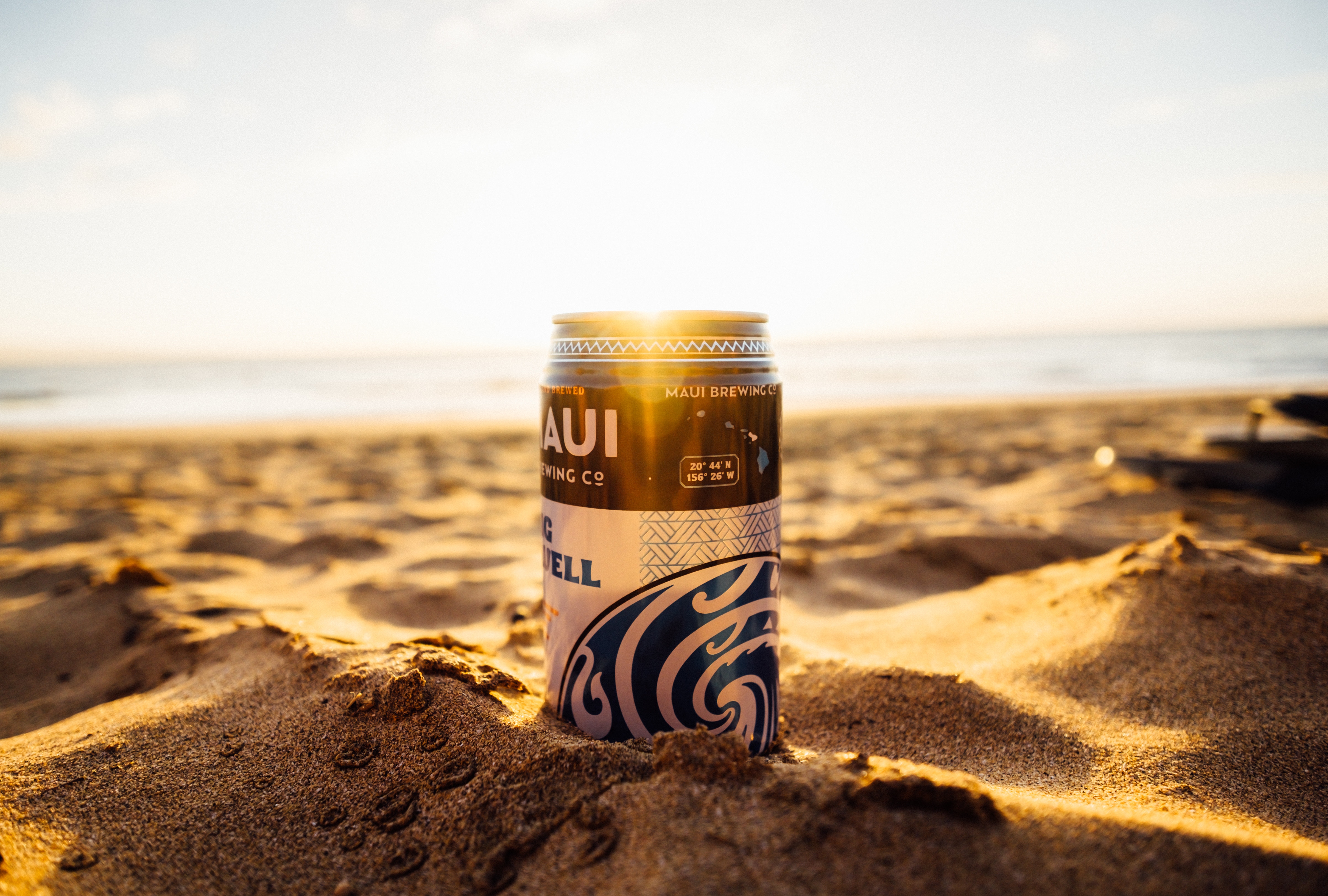 Made with pale malt, a pale ale is distinctly hop-like in flavor, more so than other ales or lagers. This high content of pale hops also results in a lighter color and a refreshing taste. However, pale ales, like tastes in most things, varies from North America to Europe. A British pale ale is fruity and malty, while the American pale ale is bitter and aromatic. America's initial experiment with pale ale came in the 1980's with the development of the Sierra Nevada Pale Ale. This explosion of taste set a new president for the American beer consumer. Bitter and aromatic, this style of pale ale is almost truly a world of beer American invention.
Hefeweizen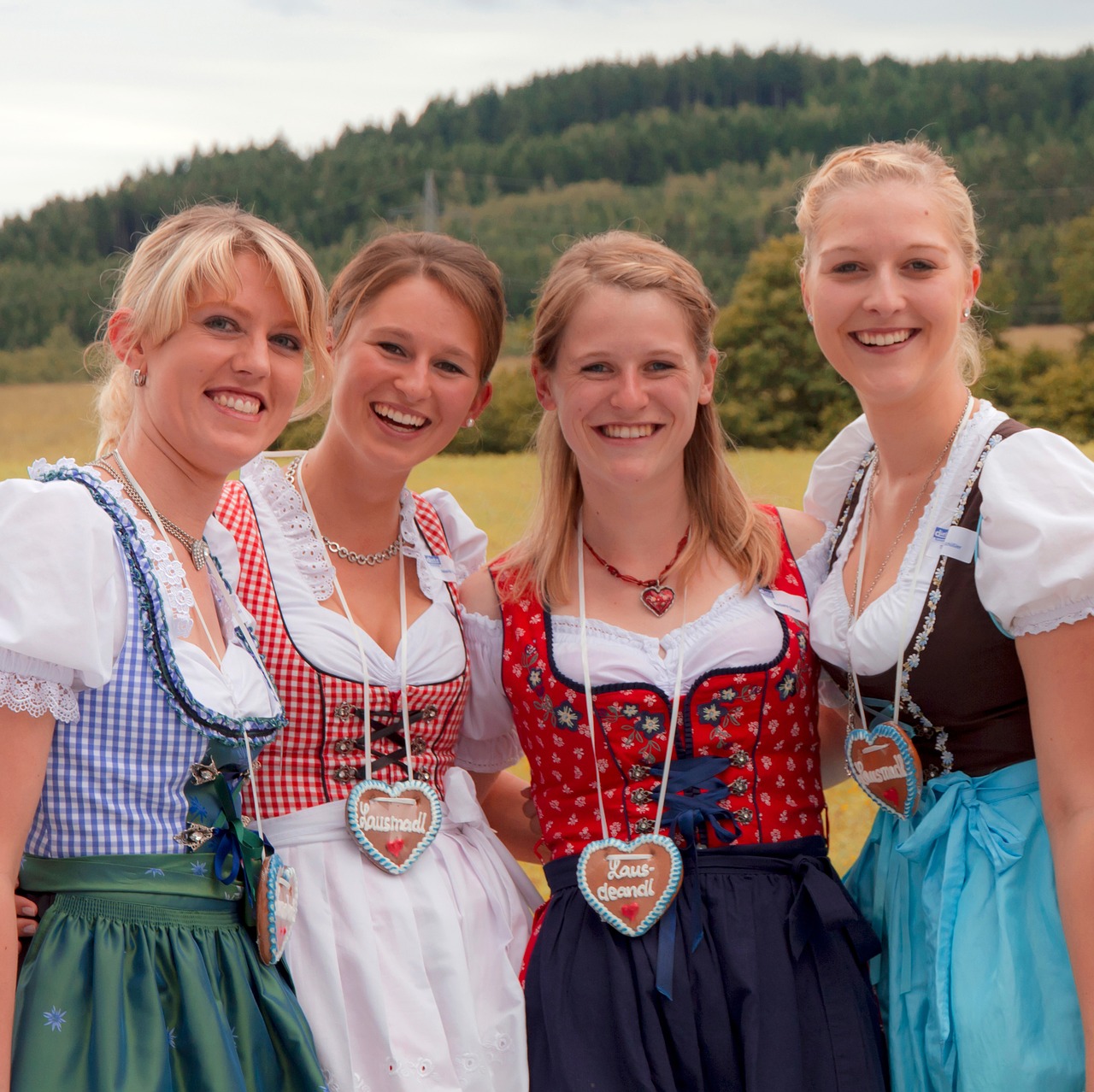 Hefeweizen is a top-fermenting beer originating in Bavaria in the early 1500's. Classic hefeweizen is brewed with no less than 50 percent wheat in the mash, and it undergoes a second fermentation inside the bottle. Yeast strains used in traditional hefeweizen lend it clove, banana, spicy or bubblegum flavors. Since hefeweizen is considered a light malt beer, it has a hazy, light-colored appearance with extra bitterness accompanying the flavors of spice, banana or bubblegum. Hefeweizen is one of the world's most recognizable beer styles thanks to its distinctive yeast, wheat malt and appearance. It is the wheat beer that broke the German beer mold and was a great addition to the World of Beer.
Pilsner Beers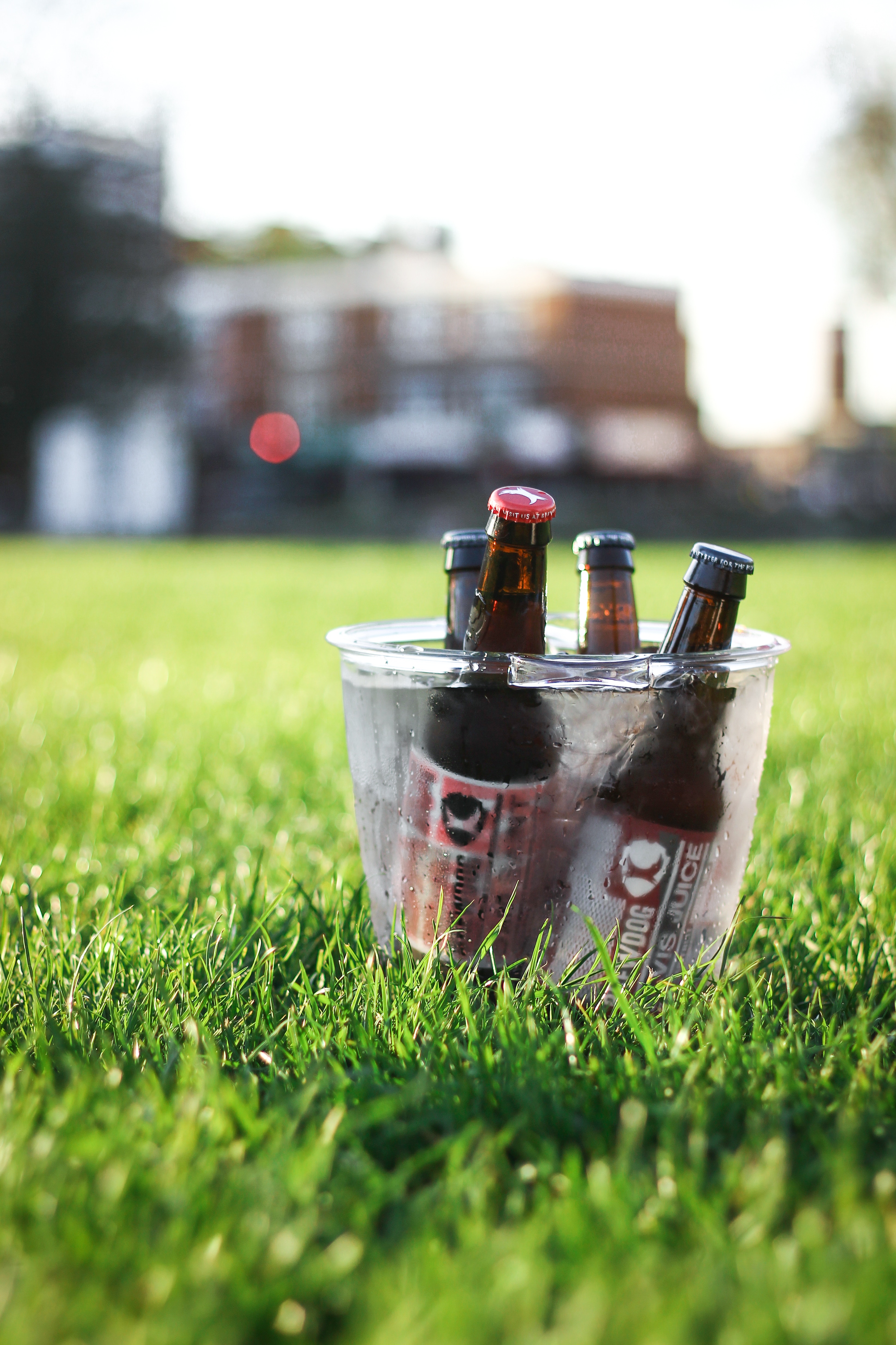 Pilsner was first brewed in the old Austrian Empire of Bohemia. It's one of the most popular types of lagers in Bavaria and is often referred to in Europe by the slang term "pils. The best pilsners are made from noble hops, which are a variety of continental European hops suitable for traditional European beers. Noble hops provide the beer with a floral or spicy herbal flavor and aroma that can be a bit coarse, but it finishes with a flash of zesty citrus and hoppy bitterness.
The pilsner is a refreshing beer with a highly carbonated and bitter floral aroma. The pilsner is easily recognized when you see it, thanks to the golden body and thick, white head.
Porter Beers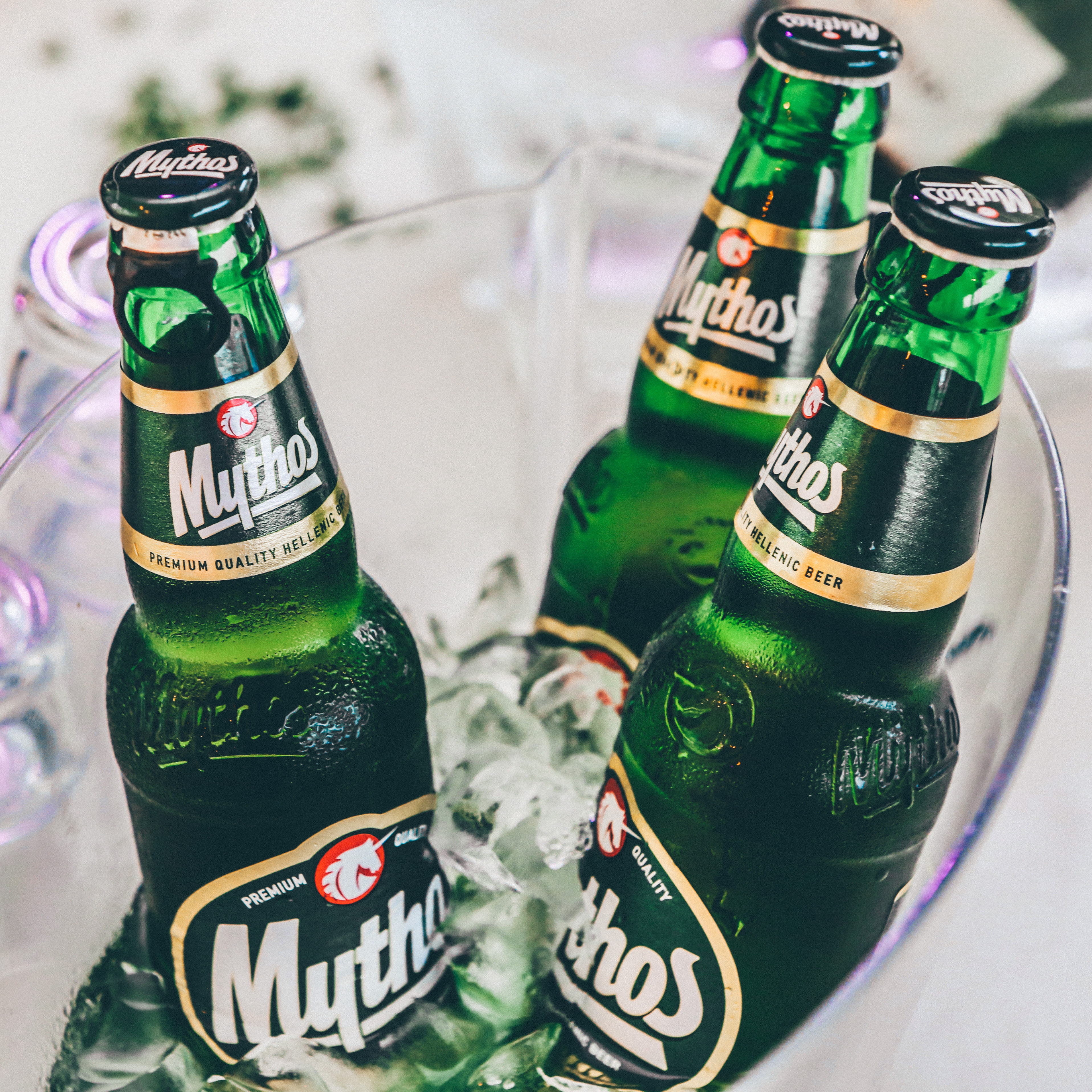 Porter was developed in London, with its name first recorded in the 18th century and was probably named for it's association with river and street porters). It's crafted from brown malt and is heavily hopped. Porters were very popular in England where brewing expanded from small scale pubs to enormous breweries. British porters have flavors of toffee to caramel and a mild malt. American porters, on the other hand, can incorporate almost anything into their taste, including malt, hops, fruits, chocolate, or coffee.
British porters are probably the most common. Britain produces brown porters and robust porters, with darker hues and higher alcohol contents found in the latter. Baltic porters fall anywhere from sharp copper to dark brown-in-color and can be quite a bit stronger than the British variety. They're closer to stout than British porters. American porter is dark brown to black in color, with an alcohol content similar to its British contemporizes.
Sour Ale:
Lambic: The raw, wild yeast used to ferment lambic ale gives it a rich flavor with a full body and significant kick.
Flanders Red: As one of the most widely available sour ales, Flanders red delivers a satisfying tart punch.
American sour ale: The craft-brewing scene has long been fascinated with sour brews, especially in the States.
Gose: Derived from German roots, gose sour ales tend to offer sharp, flavors tempered with sweeter syrups.
Stout Beer
The stout's demonstrate a black, opaque appearance that may be intimidating, but stouts are actually smooth and not really very strong. Because stouts have less carbon dioxide than other beers, they're less carbonated and have a creamy texture that makes them highly drinkable.
Imperial Stout:
The imperial stout are somewhat stronger. These stouts often hail from Russia, where alcoholic drinks are revered. Several flavors such as chocolate and hazelnut might be very noticeable. Since they have more alcohol by volume than other stouts, they're also the most intoxicating.
Oatmeal Stout:
Think of oatmeal stout as the middle-of-the-road variety. It's sweeter than a Russian imperial stout. Expect a foamy head with surprising staying power as well as a silkiness that makes it highly drinkable.
Milk Stout:
Sweet stout or oyster stout, milk stout is a sweet, delicious concoction made from lactose. The hoppy varieties would taste a little too bitter without the sugary addition, so this stout tastes well-balanced and satisfying with a taste of barley, cream and even notes of chocolate.
Dry Stout:
Hailing from Ireland, dry stouts are the purest of the bunch, with signicant bitterness and perhaps the darkest coloring. Although dry stout isn't as strong as imperial stout, it often tastes fuller and richer.
Wheat Beer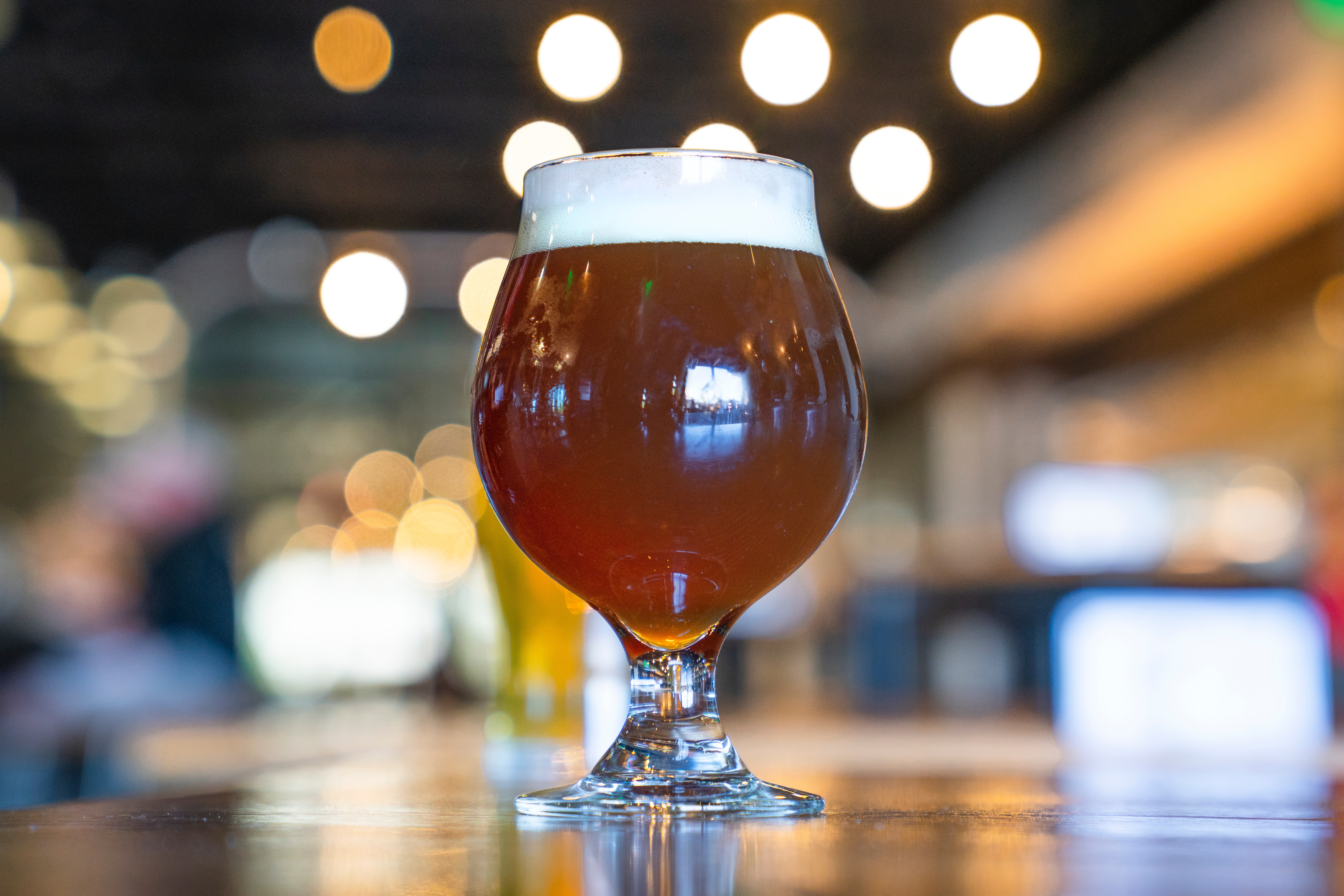 The wheat as a main ingredient in the mash and leads to a protein haze that gives wheat beers their characteristic cloudiness.The wheat/malt ratio and decision to filter or not generate a wide variety of wheat beer styles.The wheat beers are inspired by the German weizen tradition. The category is broad, allowing for a lot of experimentation from the brewers. Using wheat as an ingredient in the mash leads to a protein haze that gives wheat beers their characteristic cloudiness. However, this beer is lighter, crisper and sometimes fruitier than other ales.
There are a significant number of different wheat ales, ranging from classic German recipes to the American take on the traditional type. While both German and American options are very refreshing, the American versions of wheat ale are more hoppy, while German styles tend to have more dryness.
Please sign up for our email list below to get the latest information on our latest product descriptions, upcoming sales and special offers. We have some of the best offers in the business so please keep updated and have all questions answered in our COMMONWEALTH NEWS
Check out some great selections of the World of Beer  from our vast collection or go to our

main site

for a complete selection of the World of Beer

as well as all our

fine beverages.
Anchor Steam  IPA               Asahi  Japanese Rice lager
Sierra Nevada Pale Ale       Bud Light Lite Amer Lager
Flying Dog Raging Bitch         Lagunitas
Samuel Adams                 Bell's Amber Ale
St. Pauli Girl                   Michelob Ultra
Guinness Draught      Beck's
Bass Pale Ale                 Boont Amber Ale
Goose Island 312        Leffe Belgian Ale
Rolling Rock                      Stella Artois
Pyramid Hefeweizen         Goose Island Juliet Sour Ale
Blue Moon                  Corona Light
Guinness Extra Stout      Arcade Mega Milk
Tsingtao                       Saugatuck Neopolitan
Bud Light                      Stone Delicious IPA
Budweiser              Pacifico
Miller Lite               Golden Road
Sierra Nevada Nooner      Blue Moon
Pabst Blue Ribbon          Allagash White
Coors Light              Golden road Hefeweizen
Anchor California Lager         Einstok
Weihenstephaner           Dogfish Head Punkin Ale
Angry Orchard              Kona Brewing Big Wave
Victory Golden Monkey         Kirin Ichiban
Hieneken                  Sapporo
Asahi                                         Samuel Adams